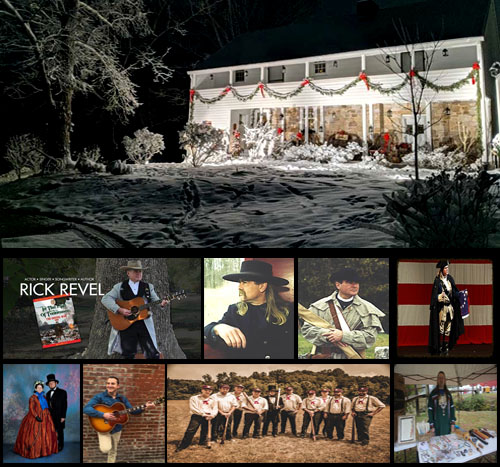 Special Guests :: Rick Revel, Caleb Howard, Wayne & Pam Jones, Whiteraven, Tom Wright, David Chaltas, Danny Buckner, Lucas Wilder, Ken Creswell, Bill White
---
Thomas Amis 2021 Colonial Christmas & Home Tour Saturday, December 11, 2021 :: Event & Pavilion Presentations Begin at 10:00 am - Home Tours Begin at 12:00 (noon) - Until 5:00 PM

Event Free
Home Tour $10 each
RICK REVEL, the host and CEO of AME-TV (ROKU)
Caleb Howard, Well known Musician
Colonial Guests - Jeb Stuarts (Wayne and Pam Jones)
Civil War Actors - Abe Lincoln (Tom Wright), GEN Lee (David Chaltas), General Jackson (Danny Buckner), General JEB Stuart (Lucas Wilder), General Pendleton (Ken Creswell), General Longstreet (Bill White)
American Indian Guests - Whiteraven, Whitebuffalo, Walking Bear, Dancing Eagle, Soaring Bear, Yellow Feather, Red Horse, and others. They will have their merchandize set up in and around the Visitors Center.
American Indians, vendors and Civil War Actors will be located at the Amis Visitor Center(after Pavilion Presentations)
Colonists will gather at Blacksmith Cabin & Amis Home
Come and share Colonial Christmas with us, as we celebrate the birth of Christ, American Indian heritage, Colonial, Revolutionary, Civil War and partake at Amis Mill Eatery as you await on the tour.
About the Thomas Amis House
Some of the most beautiful places are lesser known and undisturbed. There's a special sense of wonder that goes along with discovering a place like this. You feel somehow it belongs to you, that you've come home.
You take this place with you, even when you leave. The Historic Thomas Amis House is just such a place. Currently the 5th great-grand-daughter of Captain Amis, Wendy Jacobs and husband Jake invite you to share this ancient house on the National Historic Register. Walk the Old Stage Road, view Amis Mill ruins on Big Creek, tour the grounds and experience the history and you just might not want to leave.
Thomas Amis House
677 Burem Rd.
Rogersville, TN 37857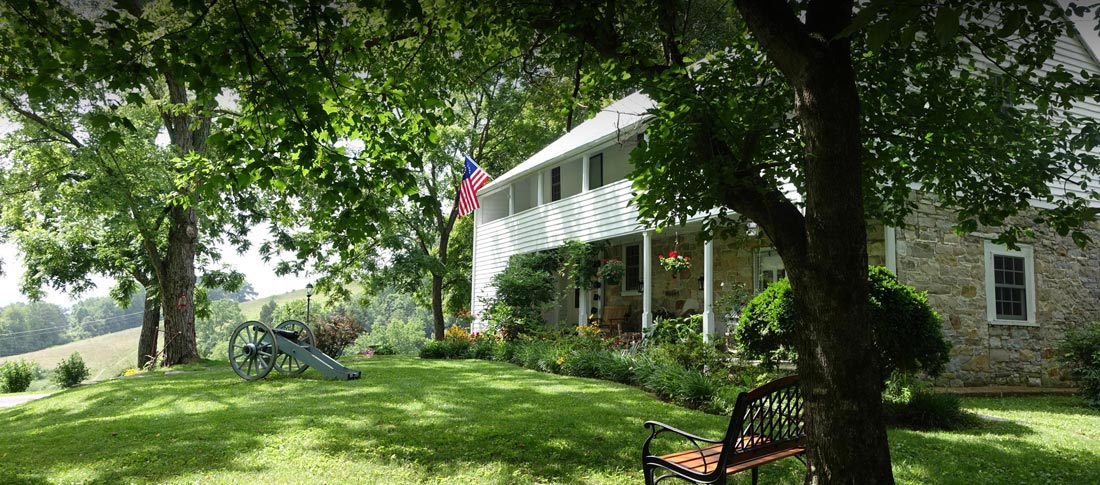 ---